Our Story

thinkGloucester

is the creation of a group of Gloucester residents, library patrons, and community champions who, at the invitation of the Gloucester Lyceum & Sawyer Free Library, gathered together with the purpose of collecting input and feedback from the community about what makes living in Gloucester unique.
We began to meet early in the New Year 2018, forming a plan to reach out to the community and listen to ideas for what the future of Gloucester and the library could be. Deborah Kelsey, Executive Director, asked us to take an "open-inquiry" approach with the intention of thinking beyond the usual. We now invite everyone to participate, sharing your stories, ideas and inspirations to inform the direction of the library's five-year strategic plan.
​
Who We Are
We are a retired Spanish teacher, an amateur painter, a lifelong resident, a young professional, a Dungeons and Dragons ranger, a social media maven, a city councilwoman, a nonprofit executive and a community engagement consultant. We live in every corner and neighborhood in town. We are like you. We love where we live. We love our community: its diversity, its dynamism, its creativity. And that's why we are involved in helping the library tap into the community's energy and passion as we honor Gloucester's vibrant legacy and envision its future.
Who Do We Want to Hear From? Everyone!
We aspire to have every person who lives, loves, and enjoys Gloucester take our survey, attend a community meeting, share photos, memories and stories on our social media channels. Tell us what matters to you. Tell us what you love about living on Cape Ann. Tell us a meaningful story about visiting the library. Tell us what you hope for the future of our community.
​
Are you a teen, a parent with young children, a recent arrival, an immigrant, a millennial, a mid-career professional, a job seeker, a retiree, an artist, a summer resident, a fisheries worker, an entrepreneur, a social worker, a health/wellness practitioner, a business owner, a veteran, a community activist, a student, an educator, a faith leader, a library patron, a city employee, a nature lover, a technology enthusiast?
We want to hear from you!
Vision for the Future
Libraries are more than the sum of their collections. They are meeting places. They are learning spaces. They are information centers. They are hubs bringing community together. Gloucester deserves a state-of-the-art library, and the next Gloucester Lyceum & Sawyer Free Library five-year strategic plan will move us in that direction. Please join us and
and
thinkGloucester
! ​
---
Frequently Asked Questions
How do I access the thinkGloucester online survey?
The thinkGloucester online survey has finished. The link is no longer available to take the survey.
How will my feedback and the survey information be used?
​
Your feedback will be incorporated into the library's upcoming five-year strategic plan.
The Library staff and the Board of Trustees are committed to developing a vision and plan that reflects the
voices
and
addresses
the needs of the broadest community
possible
.
​
photo courtesy of Gloucester resident, Martin Del Vecchio
Powered by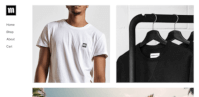 Create your own unique website with customizable templates.